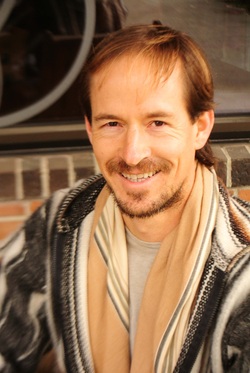 "You are not your mind or your body. Both must be mastered to serve your higher consciousness, or spirit." ~Yogi Bhajan


I find Kundalini Yoga comprehensive and practical in its instruction and depth. It is my goal to make this profound Yogic technology accessible to you and all fellow seekers.

Kundalini yoga combines contemporary and ancient practices of movement,
breath, meditation, and mantra. My goal is to deliver you to your most sensitive, natural, unique, and discerning self by the aid of this time tested tradition. Closely guarded and only taught from master to disciple throughout the ages it is now available to everyone.

By divine guidance Yogi Bhajan brought these teachings along with a vast library of wisdom to the West in 1969 which was then taught openly to the public for the very first time in this tradition. Open yourself to go beyond the familiar and harness the Kundalini energy in this powerful modality on
your evolutionary journey.

What can you expect in a Kundalini class?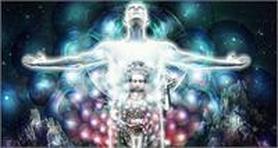 "Tuning in"Mantras


Ong Namo Guru Dev Namo
Before practicing a yoga set or meditation I always begin by Tuning in. This Mantra the "Adi Mantra" is said to light the candle of consciousness and will ready your mind to expand unto Infinity.

"Ong" is the infinite creative
energy in manifestation and consciousness.

"Namo" means I bow in reverence to my higher Self.

"Guru Dev" relates to the divine teacher within.

*Mantra translates to "Mind" (man) "Wave" (tra) or wavelength of the mind

Aad Guray Nameh
Jugaad Guray Nameh
Sat Guray Nameh
Siri Guru Dayvay Nameh
Kundalini Yoga protection Mantra: I call on primal wisdom, that of the ages, the truth, and inner light.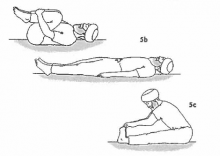 Now we practice kriyas

Kriya means completed action, action of the soul, and action of breath. Kundalini Yoga utilizes many different

Kriya's which are specific sequences of physical movements designed to perform a specific energetic shift, cleansing, and realignment of the physical and energetic body.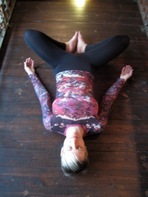 Enter Shavasana
Shavasana also refers to "Corpse pose" where we lay on our back after our workout, eyes closed, palms up, and completely relax the bodies and psyche integrating the subtle changes in our body and energetic field.

A study of action within stillness.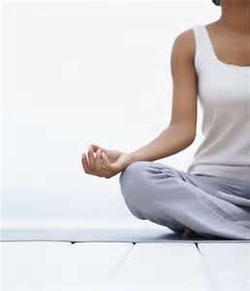 Meditation and closing
A short meditation or set of meditations will be given.

"May the Long Time Sun" brings closure to every Kundalini class. Sing from the Heart.
May the Long Time Sun Shine upon you
All Love Surrounds You
And the Pure Light Within You
Guide Your Way On

Send your Light, Love, and Prayers to those in need.

---
---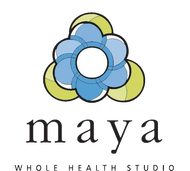 1322 Lake Washington Blvd. Ste. 3 Renton, Wa. 98056 425.271.0200 www.mayawholehealth.com

---