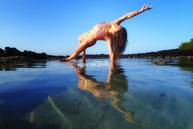 ​Do you feel weighed down from past trauma or unknown stems of anxiousness?
This workshop is a safe space to build awareness and to identify coping mechanisms and tools to help shed layers of anxiety, depression, post traumatic stress, and fragility.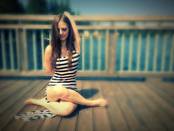 Join two RYT 200 teachers, life coaches & survivors of PTSD for a two hour session of learning life changing techniques to release our selves from battered egos and open a space to take more confident & fearless steps into our daily lives. ​
We are capable of reversing the hurt we have endured by leaping into a confident, self-healing masters of our selves.
​Sometimes we just need to learn how.
Maya certified trauma sensitive yoga teacher Diana Reed shares more insight on yoga and PTSD.
​Read below:
​

Yoga and PTSD:: Diana Reed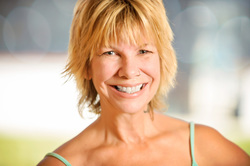 It's an absolutely beautiful day. You're driving to your destination with a smile on your face and good thoughts in your head. You feel relaxed, calm and you're enjoying the stretch of road in front of you. Suddenly, from out of nowhere, a car swerves into your lane. You break hard, your body stiffening, eyes widening in surprise, breath caught in your throat. The impact comes before you know it and you're plunged into the steering wheel. You've come to a stop, but your heart is racing and you're shaking uncontrollably. Once it's over, you sink back against your seat, check yourself for injuries and try to get a reasonable breath back. You're pretty sure you're ok and exit the car.

Trauma comes to us in many different forms; car accidents, abuse, war or natural disaster. We may come out on the other side thinking we handled it well and are ready to move on with our lives. But then another incident, close call, or person we don't recognize can trigger the exact same response we had when the initial trauma occurred. This is the simplified face of Post Traumatic Stress Disorder or PTSD.

Dr. Bessel van der Kolk of the Trauma Center at JRI in Brookline, Massachusetts, confirms that the physical body stores the information of trauma and stays ready to suffer it again. We may "think" we have moved on, but our bodies can stiffen unexpectedly, heart race and sweat pour off of us at just the idea we may become a victim again.

Parts of our brain, such as the amygdala located in the temporal lobe, can override any rationalization we may be making, even before we have a chance to make it. Our neocortex, or thinking brain, is hijacked by this almond shaped mass. A part of the limbic system and a crucial part of our survival instinct, the amygdala is invaluable. Yet when it perceives a threat (because it isn't a "thinking" structure) it can kick in and cause us to react before we can analyze. When this pattern repeats over and over, the brain adapts, shutting off "normal" responses. Eventually, dissociation can occur and the trauma victim begins to "check out", unable to process emotion constructively. Sense of safety is compromised and the body stays poised and ready for future assaults.
​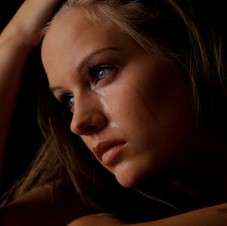 How does this work? "The rational brain is the crowning glory of human beings. It is there to help us to engage in the world, but it is not very good in helping us take care of ourselves. In other words, the rational mind, while able to organize feelings and impulses, is not well equipped to abolish emotions, thoughts and impulses." says Dr. van der Kolk. Yoga classes enable the student to reconnect to their bodies. Yoga teaches that things begin and things have an ending. Regulating the breath and moving parts of the body in yoga postures help the student regain sense of control and instead of rejecting the body, become friends with it once again.

​Yoga aids in the re-wiring process as well. Traumatic imprinting is replaced slowly and gradually and over time, with positive imprints that remind the student he or she can in fact move forward. Returning over and over to an environment that is safe allows her to process that the past has passed, and safety is a present reality.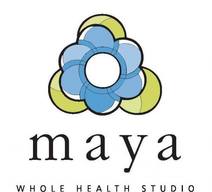 1322 Lake Washington Blvd. N. Ste. 3 Renton, WA 98056 425.271.0200 www.mayawholehealth.com
---