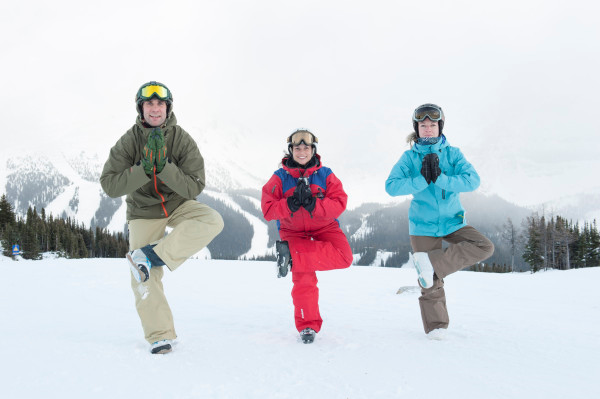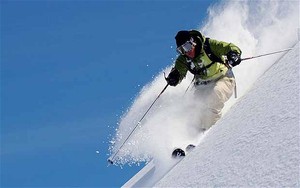 "The five S's of sports training are: stamina, speed, strength, skill, and spirit; but the greatest of these is spirit." Ken Doherty

If there is one thing most athletes have in common, its the determination to learn their sport, then excel at it. How many of us might decide to try a new sport and win the gold medal all in the same week? Of course, we don't.

We train, eat right, suss out the methods that complement our sport and include those in our daily or weekly routines. Yoga is one of the most fascinating practices in that it serves to not only hone the senses, lubricate the joints, and strengthen muscle, but also to quiet the mind and soothe the spirit. We find this simple but practical practice, enhances the ability to perform in all areas of our lives, whatever the playing field.

This winter, the mountains will call with fresh powder and beautiful views. Skiers and boarders will take to the slopes to enjoy this fragile, evolving time of year. Whether you're a seasoned pro or locking into skis for the first time.
Baron Baptiste offers advice on areas of focus specific to skiers via Yoga Journal:

"Feet should be shoulder-width apart, as if in Tadasana (Mountain Pose), to create a stable base for the body.

Knees should be in line with the toes, as in Utkatasana (Chair Pose).

Hips should be tipped slightly forward. This is a somewhat unnatural position for most people; however, ski boots help encourage this shape in the lower body. This posture helps you gain control. Boris likens it to walking down a roof: "If your hips are back, then your feet will come out from under you," she says.

Shoulders should be dropped, or relaxed, as in Tadasana.

Torso should be still. Referred to as a "quiet upper body" in skiing, having a "still" torso is akin to riding a bicycle with the lower body doing most of the work while the upper body provides stability.

Hands should be in front of your body to encourage forward movement and to initiate pole plants.

Our bodies are designed to move. Biologically, we require continuous, regular motion. Yet, often in the winter months, we stay indoors, moving less and sitting more. Skiing satisfies our primal need for motion while reconnecting us with nature. Both novice and veteran skiers can attest to the physical and spiritual exhilaration of a day on the slopes.

To get the most from your days on skis, follow the wisdom of yogis and stretch those muscles before and after you tackle the mountain. Remember, if you stay in top shape, you can ski for free after age 70. Now, there's something to look forward to!"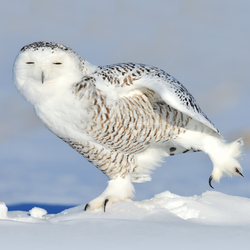 Alec Davis shares his insights:

"This workshop could be beneficial in learning how to combine or incorporate yoga with your love of being out in the snow.
Attending is an excellent way to help you expand and enhance your preparations and/or conditioning for the upcoming snow season"

Alec also works one on one with students to help them prepare for winter and all the glorious activities found therein!

Join him Saturday November 14 from 2:30-4:30 and get ready to hit the slopes!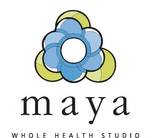 1322 Lake Washington Blvd. Ste. 3 Renton, Wa. 98056 425.271.0200