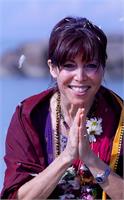 Almost everyone is familiar with the fable of the tortoise and the hare. We know the outcome of the story, we know the tortoise wins the race through steady forward movement. But have we ever considered the tortoise may have won not only because he moved slowly and methodically, but because he was aware of who he was and had no illusions of being like the hare. He accepted who he was a tortoise, and he understood his simple movements were the surest way to reach his destination. He understood the race was whatever he decided it would be.

What can that teach us about ourselves?

What's it like to really be in touch with your body? Can the simple act of moving slowly and mindfully transform your connection to self? In Sheng Zhen Qigong, experience the art of moving meditation.
Reconnect with your physical self while quieting the mind. Finding the balance between a busy life when our minds race and periods of rest when our world shrinks doesn't have to require major lifestyle changes. Begin with one mindful movement at a time. Let the tortoise remind you how.

More about Michelle:
Michelle Yamamoto first met Master Li Jun Feng and started her Sheng Zhen Gong practice in 1998,15 years ago when she lived in Manila, Philippines as an expatriate in Asia for 12 years.

Over the following years, she studied all the ten forms with Master Li Jun Feng and during which time she also received extensive teacher training on and taught: Heaven Nature Gong, Heart Mind as One, Lao Tzu's Return to Spring and the Sheng Zhen Healing Gong forms at his residence and at the Shangri-La Hotel Makati for several years until she relocated to Canada in 2001.

She is delighted to share her world travels of experiences with various Masters she has studied with and also enjoys meaningful discussions on cultivating awareness of an awakened heart whilst unraveling the conscious and unconscious knots of the mind to gain transformation to a deeply rooted, happy and compassionate life.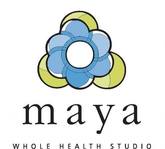 1322 Lake Washington Blvd. Suite 3 Renton, Wa. 98059 425.271.0200