The Colorful World of Energy. What Color Are You and What Does it Mean? Join Lynn Brown, owner of Raa-Ness of Life, for an exciting workshop exploring chakras, auras and energy.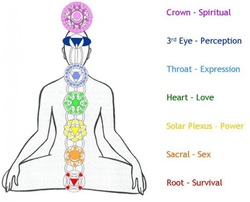 Come learn about the colorful world of Chakras, your Aura, and what it all means. You will learn about each of the Chakras and how they correspond to different aspects of your physical body and physical world and why it is important to give them regular love and attention. Lynn will give each of you a brief "reading" on the most prominent color of your personal aura and what that means. Come Play in the beautiful world of "Energy"
Energy healings are an excellent way to release blocks and unwanted energies, and get your own energy flowing, so you can heal as well as increase your overall vitality and clarity. Many physical problems have their root cause on an energy level. In other words, physical problems can be a symptom energetic, emotional, psychic or spiritual issues. Rather than focusing on the body symptom, spiritual healing can work with problems at their energetic root cause.
March 15th, 2014
2:30-5:00 PM
Cost: $45
(annual members receive a 20% discount)
Pre-registration required.
Register Here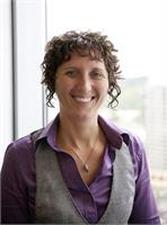 Lynn Brown is an intuitive, energy healer and a medium. She was born and raised in the small western town of Winthrop, WA, in the heart of the Cascade Mountains. She grew up playing in the dirt, hunting, fishing, and playing every sport that she could.
Lynn is passionate about helping individuals and families to bring their hopes and dreams into reality.
A few years after starting a successful Financial Planning practice, Lynn began to explore and develop her intuitive gifts. She has spent several years studying; enhancing her abilities and practicing the tools that have impacted and moved her life in ways that she never imagined possible. She is thrilled to bring this experience to others.
Lynn's ultimate passion in life is to help take people to places that they would not go on their own. Her nugget for life is, "Take life lightly, but your dreams and goals very seriously"!!
''Open your heart to the rawness of life so that you may feel it's true beauty. Breathe as others would breathe, sing as others would sing, feel as others would feel, so that you may humble your soul to the pure equality of love amongst all people...hold this space and pass on its richness to the remaining human race. And that is all, because, that IS all.''
~ Lynn Brown
For more information of Lynn Brown visit her website at http://www.raanessoflife.com