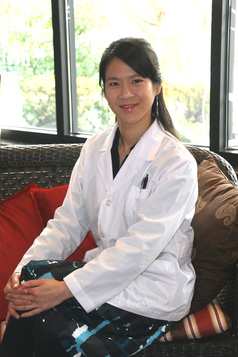 The dreaded UTI! Urinary Tract Infection is not a fun topic for discussion- but it is even less fun to suffer through this preventable condition, and no fun for me to see my patients (both women and men) experience this unnecessary pain and discomfort. Lately, there has been an uptick of incidence of UTI in the Pacific Northwest. While there are numerous theories as to why, we don't yet have enough information about this anecdotal issue to be certain. What we do know is that there are several strategies that you can put in place in your life to prevent UTI. We also know how to alleviate pain and potential complications if you get one.

Below are steps you can take to help prevent UTI and recognize the symptoms if and when they occur.

What It Is
A UTI is the infection of
any part of the urinary system by bacteria that cause irritation, inflammation, and dysfunction in the body tissues. UTI is very common in women (nearly 80% of US women experience this condition sometime in their life), and usually occurs in the bladder or urethra, less frequently affecting the kidneys. Some strains of bacteria (and occasionally protozoa) can be more aggressive than others and some reproduce more rapidly, so the type of bacteria can have an impact on the severity of the infection and how quickly it can become a threat to your health. Another major factor in how or whether you will be affected and how quickly you recover is your general state of health. If your lifestyle choices regarding sleep, nutrition, exercise, stress management, hygiene, and pleasure are supporting your healthy resilience, you will more likely be able to re-balance without taking any drastic measures.
Symptoms
​
Sometimes there aren't any obvious outward symptoms, which may be a result of certain medications masking the pain and discomfort that a healthy person will typically feel with an infection. While it might seem fortunate not to feel what can be extreme discomfort of UTI, this lack of acute symptoms raises the risk of the infection developing into a much more significant and potentially dangerous health issue than when it is discovered early. Therefore, despite the uneasiness patients often have about discussing elimination of any sort, I encourage that everyone be more aware of the quality and frequency of their body processes, in order to avoid having what could be a minor issue blow up into something much more serious. Here are some things to look out for:
A frequent or intense urge to urinate, but only a little amount when you go
Burning and/or pinching pain with urination (usually towards the end of release)
Unusual pain, cramping, pinching, or pressure in the pelvis or lower back (bladder/kidneys)
Strange smell in the urine
Cloudiness or unusual color (especially red or orange) in urine
Any of the above symptoms, accompanied by fever or chills
Prevention
Good Hydration- this washes bacteria out before they multiply.
Probiotics- be sure to get this in your food and/or take a high quality supplement.
Add cranberry to your life- capsules and/or unsweetened juice (for those with sturdy tastebuds).
Get your Vitamin C- in your food or in a supplement. The right amount depends on several health factors.
Urinate regularly. Just Go Already! Don't hold it any longer than you must.
As soon as possible after sexual intercourse, void as much as possible to ensure that any bacteria trying to sneak up the urethra get completely expelled. If you are prone to UTI, drink water prior to intercourse to ensure that you can take this important health safety measure afterwards.
Avoid tight fitting pants and choose cotton over synthetic for underwear. If you are prone to UTI, and it's humid, consider wearing a skirt (kilts for the menfolk out there) to avoid creating breeding ground for bacteria.
Avoid scented toilet paper and hygiene products.
Use a hypoallergenic, water-based lubricant for sexual activity, to avoid irritation of urethra.
In case you weren't clued in during potty-training, ALWAYS wipe from the front the back, to avoid spreading bacteria common in fecal matter up towards your more delicate regions.
Treatment
If after all that you still suspect you have developed a UTI, depending on the stage of the infection, you will need to decide whether or not to immediately seek medical attention. In most cases, if you identify the infection prior to it getting into the bladder and/or kidneys, you can treat with plenty of rest, abundant hydration, and the following natural remedies:
Extra doses of Probiotics (preferably high quality supplement, especially formulated for urinary tract health)
Dose up heavy on cranberry capsules and/or juice (unsweetened only!)
Vitamin C can help, but only if you are drinking lots and lots of water.
C-Mannose supplement, preferably in a powder that you can dissolve and drink. This simple sugar is too sticky to be absorbed in any significant amount by the body, but acts like a lint brush for bacteria as it moves through the bladder and urethra.
Oregano Oil, cut to a 20% dilution with olive or grapeseed oil. This herb has strong antibacterial quality and studies have shown effective in speeding recovery from many bacterial and viral infections.
Turmeric tea, to reduce inflammation in the urinary tract.
Avoid sugar, caffeine, nicotine and alcohol with all your might.
Urinate as frequently as possible, despite the discomfort
A heating pad on the pelvis can help reduce some of the cramping and discomfort.
Ibuprofen can be used for general pain relief, though it can also contribute to irritation and mask pain and fever, so use sparingly.
In the event that you develop a fever or chills; observe blood or orange color in urine; the pain and discomfort are too severe; or other symptoms last longer than 3 days, despite using natural remedies, I strongly advise you to seek medical consult.
When I see clients with UTI, I first assess the level of the infection. If it is still early stage, I can provide acupuncture treatment to reduce the pain and discomfort and offer specific recommendations for supplements, based on your overall health profile. This is usually enough to get you back to optimum health, as soon as possible. In acute situations, if I see signs that infection is rapidly progressing or moved to bladder or kidneys, I will usually prescribe an antibiotic medication and/or refer you to a urology specialist. If your situation has progressed beyond that- I will call for transport and refer you to hospital for IV fluids and antibiotics. Please don't make me do that! I want you out enjoying life, not lying in a hospital bed. (Please note: If you are a patient of mine or Dr. Bradley, and we are not available to see you , go to an Urgent Care clinic or Emergency Room, day or night! Do not wait to seek medical care, in the event that there are any signs of kidney infection.)
Reoccurence
For most people, one time is enough to scare them straight. Following a UTI, most people become much more vigilant about prevention. Prevention measures after a first UTI are highly successful for most women, who are unlikely to develop a second infection. Men are less likely than women to have a first UTI, but once a man has a UTI, he is more likely to have another because bacteria can hide deep inside prostate tissue. Some people are generally more prone to UTI, due to multiple factors. If you have more than one in a year, you have a much greater chance to have this problem reoccur throughout your life. Some women have three or more UTIs in a year. Anyone who has diabetes or a problem that makes it hard to urinate will be more vulnerable to UTI, and they may need to take extra precautions to keep their urinary tract and kidneys healthy and happy.

Summary
​If you suspect you have a UTI, I recommend you call (425-271-0200) to schedule an appointment to see me or Dr. Bradley, as soon as possible. We can diagnose the problem, determine the severity, and begin treatment right away to reduce any discomfort and avoid worsening of your symptoms. We can prescribe antibiotics, if necessary, or refer you for lab tests or to see a specialist. However, now that I have armed you with all of this great information about how to keep your urinary paths healthy, hopefully you won't ever need to!
1322 Lake Washington Blvd. N. Ste. 3 Renton, WA 98056 :: www.mayawholehealth.com :: 425-271-0200
---