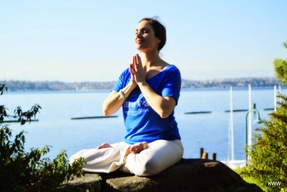 Hello Valued Maya Whole Health Community,

For those of you who do not yet know me, I am proud to be the Program Manager for Maya Whole Health. One of my favorite things to do is to learn. I fell in love with yoga 15 years ago and find the constant learning that occurs in my practice inspiring and motivating. My hope is that, through the programs we offer here at Maya you will also have this opportunity to light your own way in life and get inspired to live well and be kind to yourself.
I probably love my job most because I get to take the workshops that we offer and continue to learn every day at Maya. In order to keep bringing you workshops and classes you'll grow in, I need to ask questions:
What inspires you?
What would be the most useful practices for you?
What gives you peace in mind, body and spirit?
What do you want through your yoga practice?
What do you need to grow and create who you want to become?

Maya Whole Health is in this to support the wellness and growth of our community and I am always listening for your ideas and finding instructors who can answer your questions or help to map your life and health goals. To the best of my ability I aim to bring amazing people whose lives have been altered in some way by a practice that spoke deeply to them and now they teach and inspire others.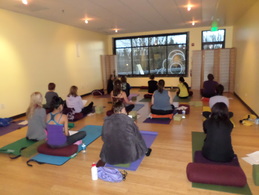 ​The workshops and class series on our schedule give you the opportunity to go further or get started and tune into you. Workshops bring in new voices and experiences and give you insights into yourself that can serve to influence your day to day practice, and your day to day life. From
understanding Shamanic practices
, learning how to let go in
Trance Dance,
or discovering the basic of yoga in
Yoga Essentials
, I strive to bring diversity and substance.
The series classes give you a chance to start something, see it through to the end, and witness your own growth. They give you the chance to add a new class time to your carefully budgeted routine and commit for shorter periods, building whatever it is you choose to build. In these short term classes, you may try on
Pilates Equipment
for size, or get moving again in
Re-Entry to Fitness
. Whatever your goals, a class series may be the ideal kick-start you need. Some classes are such a big hit, we put them on the regular schedule!
I hope that you will make the time to try one of the workshops or series offered here at Maya. Bring a friend and it becomes even easier to keep the goals you set and take the risks that will help you grow. Be sure to register early, this ensures minimum attendance requirements are met so workshops and series classes continue to populate the schedule and return again and again.
Our full schedule of workshops and class series can be found on our website. Stay tuned to this blog to learn more about upcoming workshops and classes as well as meet the wide array of teachers that guide your path and unlock your potential.
See an upcoming workshop you'd like to spread the word about?
Here are a few ways you can assist Maya in maintaining strong workshop offerings:
Hang flyers in your community; apartment complex, office, faith community, social clubs (ask front desk for flyers)
Share with friends and family on social media and Invite them to join you. We usually have a FaceBook event link that you can use for easy sharing. Or, share our blog.
Consider the questions above, then let us know what you want. Provide ideas and suggestions at front desk or e-mail me directly: kristen@mayawholehealth.com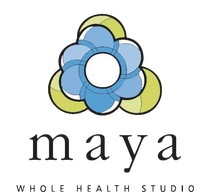 1322 Lake Washington Blvd. N. Ste. 3 Renton, WA 98056 425-271-0200 www.mayawholehealth.com