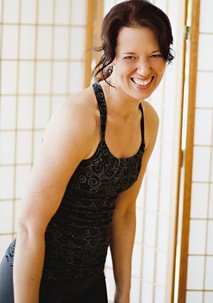 Come, come, whoever you are...
Ours is not a caravan of despair
Even if you have broken your vow
a thousand times
Come, yet again.
~Rumi

Each year around this time, I hear the occasional "bah-humbug" in regard to the tradition of New Year resolutions- friends and family pointing out rightfully that any day is a good day to start anew (or more pessimistically that these resolutions always seem to get broken, so why bother).

While it's true that I can make a resolution any and every day of the year, the changing of the calendar year provides a visceral prompt to set new intentions, in unison with others. it's feng shui for the soul's interior design and a glorious union in committing to new and improved habits.

In an oft-too-cynical world, optimism is uplifting- regardless of whether I actually manage to learn Spanish or remember birthdays, get in a 10 minute meditation every day, or whatever else it is that I'm inclined to want to do more, better, differently. The hopefulness feels good- as expressed in the famous poem by Rumi- and that is a hallmark of emotional health.

On the flip side, I have witnessed loved ones making resolutions that are inherently abusive. Whether the abuse is physical, mental, or verbal… these types of resolutions do not serve the cause of love or health- though it might masquerade as that. When we establish resolutions for ourselves that imply that we are not good enough unless or until, fill-in-the-blank, we are defeating ourselves from the get go, sending a message that degrades and subverts efforts to enjoy this life more. As we move into the year, if the intention we set is based on heavy-handed punishing, denying, or forcing ourselves or others into a different behavior, this is not likely to lead us to a more joyful existence in this life- and isn't that the point?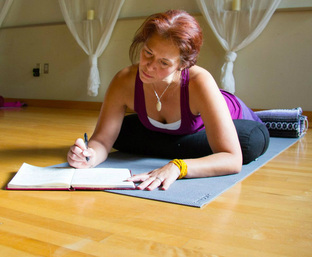 Are you resolving to get more exercise because you want to feel good in your body and participate in activities that bring you joy? Or because you are afraid that you will not be loved as much if your body is not a certain size or shape? Love and fear can be so entangled at times, it might be difficult to sort out the bottom line.

The whole health model at Maya is based on principles of self-love, rather than punishment. This is why we do not participate in the popular marketing tactics used by many fitness facilities of fear-mongering around fat and body image. We do not promote punishing styles of movement in our studio, but rather movement that strengthens, loosens, and opens channels in our body for ease of movement and flow.

All of the services and products we promote are aligned with the idea of loving and nurturing yourself with all of your senses. This creates a positive cycle- as you feel better in your body, your anxiety decreases and your joy increases, so does your energy and desire to care for yourself. Based on testimonials of Maya clients, this dynamic process leads to a more sustainable positive result in the way you look, feel, and function in life.

For 2016, I resolve to keep Maya on the same path, bringing positive whole health options to our community. I resolve to develop greater means of communication with all of you, and new opportunities to help shape what Maya will become. As we move into our 7th year of operation in the Renton location, I hope you will join me in making resolutions that are healthy and positive, and support your ability to live your life from a place of empowerment.

With Love,
Shannon

---