November Community Benefit Partner

We are so excited to partner with Yoga Behind Bars this November in order to benefit the physical and mental health and overall well-being of those incarcerated.

As outreach coordinator for Maya Whole Health, I was working on promotions for our Gratitude In Motion Thanksgiving benefit class. Learning about the work of Yoga Behind Bars, I was so impressed, I added another benefit class to our schedule and volunteered to teach it myself. It's such a good cause, I want to make sure we can give plenty of support!

Malia Dullanty, Maya Community Outreach Coordinator

From the students::

"Yoga has brought me self-awareness, better flexibility, self love and a better understanding of my body."
Student, Washington Corrections Center for Women in Gig Harbor


"When I come to yoga class, I leave with an open clear mind. I feel that yoga gives me peace and patience without any substances other than what the body produces. It really helps my joints after sitting on hard surfaces all day and night and helps remove any stiffness. Thanks a lot."
64 year old student, Monroe Correctional Complex


"I started to do yoga years ago, but once I moved to another prison that had no classes, I lost focus. Being here and having yoga again, I feel healthier, happier and more balanced in my mind, body and spirit."
47 year old student, Monroe Correctional Complex


"Jail time is often misconstrued as a time of sheer punishment, it can also be a time of healing and positivity. Yoga and meditation have helped me to open my eyes to that fact and start to use my time here effectively. Namaste."
Student at Seattle Jail (King County Correctional Facility)

How you can get involved::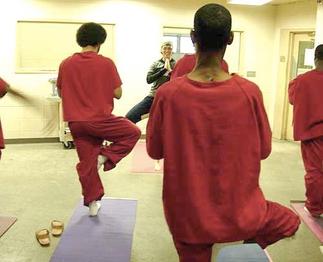 Join us
Thursday, November 26th, Thanksgiving morning at 10:00am
for our donation yoga class with Diana Reed. All proceeds will go to Yoga Behind Bars.
Join us
Saturday, November 28th at 5:00pm
for a second donation class with Malia Dullanty. All proceeds will go to Yoga Behind Bars.
Stop by the studio anytime and drop cash or a check in the jar at the front desk!
Participate With YBB
Whether a one time gift or participating in their monthly giving program, Luminary, Yoga Behind Bars is setup
to accept gifts
of all shapes and sizes.
Check out their
online shop
. Buying a t-shirt or a tote bag doesn't just support YBB financially, but also gives you the opportunity to advertise for this amazing non profit organization.
Are you certified to teach yoga? Teach for Yoga Behind Bars! Check out
opportunities
to teach and how you can be trained to participate.
And that's not all! There are more ways you can get involved, check them out
here
.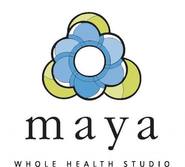 1322 Lake Washington Blvd. Ste: 3 Renton, Wa. 98056 425-271-0200