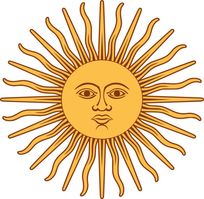 What is Summer Solstice?
Summer Solstice is the longest day of the year, due to the tilt of Earth's rotational axis. On Summer Solstice the northern hemisphere is tilted towards the sun more than at any other time of the year. Summer Solstice happens twice each year (once in each hemisphere).
Celebrating Summer Solstice through Yoga
A sun salutation is a way to honor summer solstice, and the light the changing seasons bring. We practice sun salutations to create inner heat, which purifies the body. The circular pattern of sun salutations bring one into a state of blissful moving meditation. This inner heat, combined with a meditative state, allows one to begin to peel away unnecessary layers; just as we are peeling away clothing as the temperatures rise.
In many ways, sun salutations parallel the change of the seasons. For example, as we move from Uttanasana(Forward Fold), a pose of turning inward - similar to what plants are doing during the darker months of the year - to Urdhva Hastasana(Upward Salute), a pose of reaching up, we "grow" towards the sun - similar to what plants are doing in the warmer months of the year.
What is the significance to old cultures?
~Viking-Midsummer was a crucial time of year for the Nordic seafarers, who would meet to discuss legal matters and resolve disputes around the summer solstice. They would also visit wells thought to have healing powers and build huge bonfires.
~Native Americans-Tribes took part in centuries-old midsummer rituals, some of which are still practiced today. The Sioux, for instance, performed a ceremonial sun dance around a tree while wearing symbolic colors.
~Ancient Greek Culture-The summer solstice was the first day of the year. Several festivals were held around this time, including Kronia, which celebrated the agriculture god Cronus.
~Ancient Romans-Days leading up to the summer solstice, ancient Romans celebrated the Vestalia festival, which paid tribute to Vesta, the goddess of the hearth.
International Yoga Day is during Summer Solstice.
"Yoga is an invaluable gift of India's ancient tradition. It embodies unity of mind and body; thought and action; restraint and fulfillment; harmony between man and nature; a holistic approach to health and well-being. It is not about exercise but to discover the sense of oneness with yourself, the world and the nature. By changing our lifestyle and creating consciousness, it can help in well being. Let us work towards adopting an International Yoga Day".
— Narendra Modi,
Founder of International Yoga Day