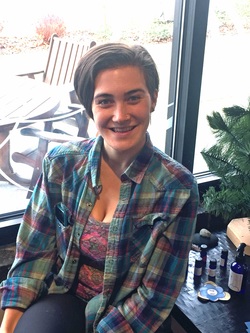 Connecting with Malia Dullanty

When I contacted Miguel Jimenez, Resource Development Coordinator for Rainier Valley Food Bank, he was thrilled about being our Community Benefit Partner for the month of December. He made sure he could come to both of our donation classes in order to share about RVFB and the generous work they do - as well as to get some quality yoga in.

At our benefit class on December 12th, Miguel shared the vision RVFB has for this coming year and into the future. Their small nonprofit hopes to begin addressing the root of the hunger problem in our community rather than focusing solely on the symptoms. Rainier Valley Food Bank plans to become a Food Center in the near future, opening up new programs and creating real discussion around the accessibility and disparity of food in our area. It is exciting to hear the financial contributions we are making to RVFB this December will help them move toward this goal.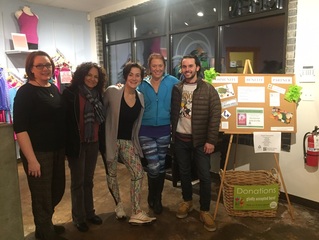 I was most struck by RVFB's language based community meals. Each month RVFB holds a community meal which is open to the public, but held in a specific language (ie: ukrainian, pashto, lingala, spanish, etc.) so that people are able to connect with others who speak their native language. The food bank brings in volunteer translators and use the opportunity to ask community members about what they need most; easier access to food, classes about how to use the food they get, more community, etc. What an amazing opportunity to hear about what our community members need most! It convicted me that I should probably be volunteering my translation services more to great causes like this.

There are so many ways to get involved in our community! Right now at Maya we are collecting money and nonperishable items to donate to Rainier Valley Food Bank. I would encourage you to stop by the front desk or the Community Benefit Partner board and give what you can this Christmas!

GET INVOLVED

Visit Maya!

Join us Thursday, December 24th, Christmas Eve at 10:00am for a donation yoga class with Kristen Swanzy. All proceeds go to Rainier Food Bank.

Stop by the studio anytime and drop cash or a check in the jar at the front desk or bring nonperishable food items to put in the donation basket!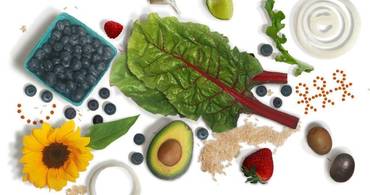 Like & Share RVFB on Facebook
! Your voice and support are crucial to the work that is happening throughout our area.
You can give online.
There is a special Holiday Giving event happening right now that you can support! Just
click here
.
Volunteer onsite.
There is always space for more generosity and more love. You can even fill out an application
online
.
And that's not all! There are more ways you can get involved, check them out
here
.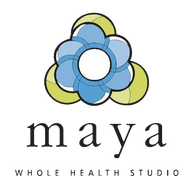 1322 Lake Washington Blvd. Ste. 3 Renton, Wa. 98059 www.mayawholehealth.com