"We manifest our reality, which is from a place of unlimited resources. There is not a limit of abundance in the universe. There is a limit on the understanding of the power of our minds and our energy blueprint".-Lynn Brown

I am an intuitive, energy healer and medium with a versatile background in finance, athletics and leadership. As the owner of Intoit Apparel and RaaNess of Life, LLC, I work with individuals, teams, and groups to enhance lives, heal ailments, and increase their overall ability to manifest the life they desire. I host "Get Intoit- Winning at the Game of Life," a radio show that focuses on bringing the magic of soul into various aspects of your day to day life. My management and coaching background enable me to teach spirit tools in an understandable way that you can immediately use; helping you remember how to connect with yourself as a spiritual being with natural spiritual abilities.

Born and raised in the small western town of Winthrop, WA, in the heart of the Cascade Mountains, I grew up playing in the dirt, hunting, fishing, and playing every sport I could. In grade school, I planned to be a professional quarterback for the Seattle Seahawks, but basketball ultimately caught my heart. From Jr. High through College, I travelled the United States and the World playing basketball, sometimes living out of a suitcase for weeks at a time. From a young age, I've brought these unique experiences to my community; coaching, mentoring, and educating young people on the importance of leadership, teamwork, and confidence. Whether playing Division I basketball in college or as a coach and mentor to other collegiate athletes and local youth, I help sculpt the lives of others and guide them forward on their pathway to success. I realize that only a small percentage of people can be influenced through basketball, but that everyone has a personal legacy that they are actively living into. I use my unique background in finance, athletics, leadership and intuitive training as a rare skillset with which I can help you live into your full potential.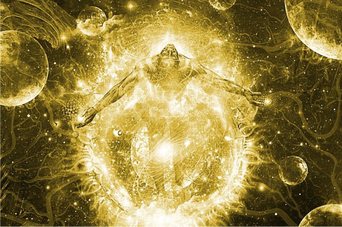 If we are to become prosperity, we must learn to be the vibration of prosperity. Just as we match and learn from ascended masters, so too can we do this with the vibration, and as I like to call it, "consciousness" of ANY thing.
Let us learn to match the vibration and consciousness of gold, silver, platinum and then money itself in order to invite in and allow more of ALL the richness on the planet.

In my upcoming Maya workshop, you will begin to understand how to shape shift your energy. Allowing you to "become" that thing that you are trying to become. This is not viewing something as over "there" and you are "here". It is literally merging with the energy and inserting yourself into the consciousness of that thing. It essentially allows you to view existence from the perspective of "that thing" just as you view your life through your eyes. It allows you to "feel" its experiences just as you feel your experiences. It allows you to "know" that thing and its relationship with all things just as you know yourself and your relationship with all things.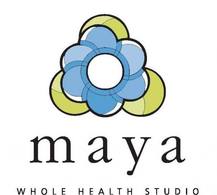 1322 Lake Washington Blvd. N. Ste. 3 Renton, WA 98059 www.mayawholehealth.com
---