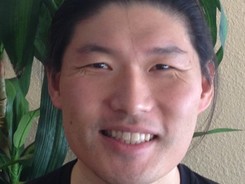 Hello Maya community! I am pleased to join the staff of practitioners here at Maya Whole Health and to provide a unique therapy that perfectly complements the wide range of holistic health options already offered at Maya.

I am a graduate of Renton Technical College Massage Therapy Practitioner Program and I've been a massage practitioner since 2010, specializing in Bowen Therapy. Bowen Therapy is a gentle effective and therapeutic technique that reactivates innate self-healing mechanisms in the body. This technique is extremely effective on acute injuries, and utilizes specific soft tissue or fascial release and integration techniques.

​Bowen Therapy stimulates specific receptors that enable the body itself to correct dysfunctions and restore homeostasis (balance) on a holistic level. Through treating the cause rather than the symptoms, Bowen Therapy has consistently shown it can have profound and permanent healing and pain relief outcomes. Bowen Therapy treats the whole body with holistic effects are apparent in patients who find resolution to problems above and beyond those for which they have sought treatment, for example lack of energy, stress or emotional issues. This technique and my approach are perfect for the individual looking for a more energetic, integrated, and holistic approach.

Read more below on the benefits of this therapy, then schedule an appointment to see for yourself.
What is Neuromuscular Therapy and Bowen Technique?
This comprehensive program of soft-tissue manipulation balances the body's central nervous system with the musculoskeletal system. Based on neurological laws that explain how the central nervous system initiates and maintains pain, the goal is to help relieve the pain and dysfunction by understanding and alleviating the underlying cause. Neuromuscular therapy can help individuals who experience distortion and biomechanical dysfunction, which is often a symptom of a deeper problem. It is also used to locate and release spasms and hypercontraction in the tissue, eliminate trigger points that cause referred pain, rebuild the strength of injured tissues, assist venous and lymphatic flow, and
restore postural alignment, proper biomechanics, and flexibility to the tissues.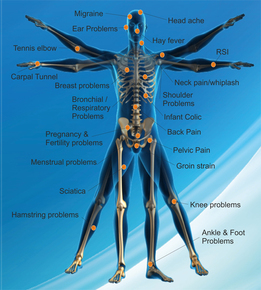 Bowen Technique
Bowen Technique is a neuromuscular technique for treating muscular and neurological pain. Gentle stimulation of active trigger points releases muscle tension allowing the body to relax. This also activates the body's natural healing ability. Short rest periods between moves allow the body to integrate healing.
Is Bowen Therapy covered by health insurance, PIP, or L&I?
Yes, most insurance plans do provide coverage for Bowen Therapy under a health services umbrella called 'massage services'.
What age is safe to use Bowen Therapy?
Bowen Therapy is safe, gentle and effective for people of all ages from newborn babies and pregnant women, to the elderly.
How many Bowen Therapy treatments will I need?
How many Bowen Therapy treatments you need will depends on the severity and length of time of the health issue(s). You may need more treatments if you have long standing and or severe conditions and fewer treatments for more recent and moderate ones.If you are new to Bowen therapy it is best to receive a minimum of 3-5 weekly treatments to
determine if this therapy will be helpful your specific condition.
How long is the treatment session?
Treatments are up to 50 minutes in duration.
Will I need to undress for Bowen Therapy treatment?
Bowen Therapy can be done over clothing, therefore loose, flexible and thin clothing is most appropriate to wear, i.e. t-shirt, shorts, tights and socks.
How will I know if the Bowen is working?
During a Bowen treatment it is common to start feeling more mentally and physically relaxed after about 15-20 minutes into the treatment. However, since the effects of the treatment usually continue for the next several significant changes may not be felt until several days later or several treatments depending how strongly the body responds to each treatment.
What instructions do I need to follow after a Bowen treatment?
For maximum benefits:
 Avoid strenuous activities for several days
 Drink plenty of water
 Walk 10-30 minutes daily
 Avoid ice or heat
Will Bowen Therapy solve my health problem?
Bowen Therapy can be effective for most muscle-skeletal conditions most of the time. Many people do report significant improvement or relief of symptoms. If you are not sure if Bowen may be helpful for you, please contact the clinic to consult with the Bowen practitioner.
How much does a Bowen treatment cost?
One session is $85 if paying by cash, however if you have health insurance it may be covered under your health insurance, PIP, or L&I.
What health issues does Bowen Technique help?
Bowen Technique is a whole body therapy. People often report improvements of more than just their initial complaint after treatment. Many common health issues Bowen therapy help are:

 Back problems
 Sports injuries
 Neck pain
 Breathing problems
 Muscle tightness

Bowen Technique is used in treating many acute and chronic conditions. Below is a list of health issues that Bowen Technique has been found to help.

 Lower back pain
 Neck problems
 Bursitis
 Sciatica
 Fozen shoulder
 Digestive problems
 TMJ
 Knee problems
 Pelvic tilt
 Groin pain
 Migraine headaches
 Carpal Tunnel Syndrome
 Sacral pain​

 Menstrual problems
 SI Joint
 Arthritis
 Mid back pain
Tennis and Golfer's elbow
 Bowel problems
 Hamstrings
 Ankle problems
 Hormonal irregularities
 Hay fever
 Tail bone (coccyx)
 Headaches
 Fibromyalgia
 Traumatic injuries
 Sports injuries
 Hip problems
 Scoliosis
 Mid back pain
 RSI
 Earache
Call Maya Whole Health to schedule your first treatment. I look forward to meeting you.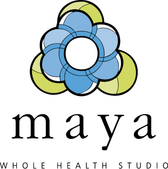 1322 Lake Washington Blvd. N. Ste. 3 Renton, WA 98056 425-271-0200 www.mayawholehealth.com
---