---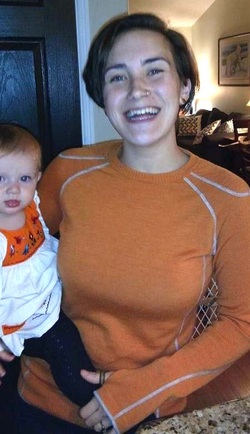 After growing up in Maple Valley, my family and I spent most of 2015 living and working in Oaxaca, Mexico. Now that I've returned to the Pacific Northwest, I'm happy to have found Maya Whole Health Studio and the opportunity to join the Maya Team as Outreach Coordinator where I can grow my passion for holistic health and altruistic work. Because of my background working with non-profit organizations, I'm eager to help Maya partner with local non-profits and engage the Renton community. Next year I'm hoping to revisit past partnerships and create new ones with local grassroots non-profits (I would love and appreciate any suggestions you have that are near and dear to your heart).
My husband Mark and I have two children; our son Rory who is 3 years old and our daughter Jinora who is just 1 year old. I try my hardest to eat raw vegan and sometimes fails miserably, typically when bacon is involved. I love doing acro yoga with my husband and kids and I'm also an instructor, so be sure to look for my name on the class schedule too!
You'll find me at the front desk most mornings, be sure to say hello and share any suggestions for a future Community Benefit Partner.
Or
Email me here!