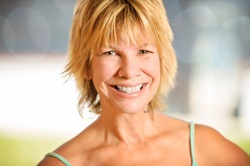 Ever notice how driving a car over the same patch of grass leaves a track? When I continue to drive over the same spot time and again, the track gets more pronounced, deeper, perhaps even destroying the grass beneath it. My brain, as another soft and spongy texture, works much the same way. When I teach myself how to react in a certain manner, conjure the same emotions, and live the same life, I create those tracks. I teach myself every single day how to react, how to be treated, and how to move forward.

So how do I fill in the tracks on my mind's lawn? I stop driving over them again and again so new growth can happen, life can return, and traces of the past disappear.

How can meditation heal your mind from old habits and repetitions? Keep reading.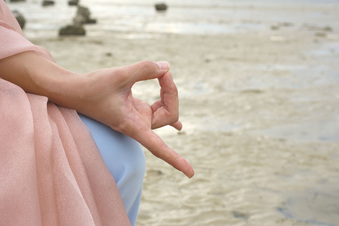 Recognize the presence of fear and worry. Quite often, I hear that nagging voice that talks to me about the future, spinning tales of failure and defeat. I listen to this voice, playing the game of "what if" for longer than I ever intended. I might even find myself immersed in the scenarios my mind creates, keeping me from experiencing the moments I am in where true reality exists. Sitting in quiet silence keeps me focused on here and now, instead of when and maybe.

Negate the effects of fear and worry. Emotions can wreak havoc on bodies over time. Turning on the stress response over and over not only puts it into overtime, it breeds chronic stress that taxes the body so completely the adrenal glands may fail. 70% of the immune system lives in the digestive tract and chronic stress compromises our defenses beyond measure. I know that knot in my stomach? And I know it's trying to tell me something.

Choose the counter of fear and worry. Meditation practice provides tools to combat the effects of stress. There is much to be said for the power of being present to cultivate an environment of healing that begins with and in my mind and resonates throughout my entire body. Making conscious choices to think differently takes time and perseverance, but I, and you, are all teachable.

Let go of fear and worry. As I progress within meditation, I begin to connect to another voice within, one that guides me unconditionally. The voice that reminds me that I am ok right now, and that no matter what is placed in my path, I can find a way through. Winston Churchill once said "If you're going through hell, keep going."

Move into love and trust. When I connect to my internal guidance system, my intuition, my knowing, over and over again, I begin to fill in the trenches created in my mind that compel me into the same reasoning. Just like breaking a habit, or learning a language, my mind has the innate ability to un-learn and re-learn. I teach my mind every single day to stay present, connect to my higher self, and move forward with love and trust.

Beginning Sunday February 7, join fellow meditators every week at 4:00 pm for a group meditation class.
Unlock your potential.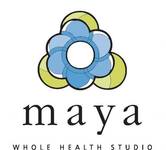 1322 Lake Washington Blvd. N. Ste. 3 Renton, Wa 98056 425.271.0200 www.mayawholehealth.com
---