Join us

for a weekend of in-depth chakra exploration

January 21-22

with

Lynn Brown

and Kristen O'Conner. Details about these workshops can be found

here

. In preparation we will delve into each chakra through our blog series:

lluminasana: Explore your Energy in Motion.

---

Anahata
The Heart Chakra
​The words listed below reflect key concepts for the 4th chakra. Reflect for a few moments on one and write down, draw, or meditate on whatever thoughts or phrases come to mind about how these concepts operate on your life.
Love
Receiving
Equilibrium

Compassion
​Giving
​Balance
​

Openness
​Grace
​Peace

Breath
Relationships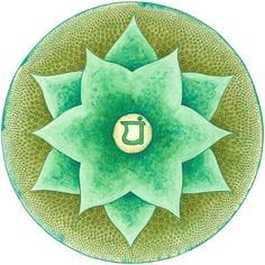 ​This chakra involves the heart, upper chest, and upper back. How do you feel about these areas of your body? Reflect on challenges or triumphs that you have experienced during your life related to these areas.

The following pose is intended to bring awareness to your fourth chakra. It can be performed on your belly or standing in a doorway.

If you are in the doorway place your hands on either side of the door frame. Stand tall and keep your chin doubled, like your are holding a fresh egg between your chin and throat. Let your heart shine forward through the door frame and lean gently into a heart opening stretch, if you feel it in your shoulders, back off; the stretch should be felt in the meat of chest muscles.
​
If you are on your belly, rest your forehead on the floor with your arms down alongside your body. Lengthen your spine, just like you would if you were standing in Tadasana (mountain pose), and lift your forehead and palms away from the floor (inhale), let the hands and forehead rest (exhale). As you continue to lift forehead and hands (inhale) you can let the arms go wide out to the sides and even sweep them forward, return the forehead to the floor and hands to your sides (exhale). Lengthening the spine is favorable to lifting higher.
Can you feel your heart opening?

*Note: Whenever you practice a yoga posture (asana), rest when you need to and do not force. It should feel invited and natural to be in any pose.