Connecting with Shannon Aldrich Payne, Owner/Manager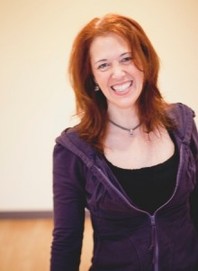 As we usher in the Chinese New Year of the Fire Rooster, and all the possibilities that come with it, we are also celebrating a major benchmark in the life story of Maya Whole Health Studio- 7 years of life
on the southeast shore of Lake Washington
for this little health studio that could.
In these past seven years, I have learned so much more than I ever could have imagined- about this field of endeavor, about life, about my community and myself. The original Maya Whole Health Studio in Fremont provided a great foundation for a learning community to grow here in Renton and forward the mission of infusing health, fitness, and joy into every aspect of our lives. I am proud of the way we have picked up and carried that torch, overcoming numerous challenges that threatened to take down our noble endeavor, while holding true to our founding values. We have focused on being a benefit to our community, even when times have been tough, and the reciprocal gratitude of our community has buoyed us through our moments of doubt, allowing us to break those tackles and carry forward in our efforts to provide a shelter and safe haven for healing, growing, learning.
Throughout its iterations, Maya Whole Health Studio has maintained integrity, offering services and products that truly support health and well-being, based on both modern science and the best practices and traditions taken from the wisdom of ages.
We have not given in to trends or fast fixes, nor the fear and deficit based marketing that is so common in the fitness realm, nor the thrall of celebrity gurus. T
hroughout this journey of trial and error, we have made hard choices to let go of lucrative opportunities when they have proven to conflict with our values, and our community has responded and supported us in these decisions with love and loyalty.
Like the Chinese astrological Fire Rooster, the endeavor of Maya Whole Health Studio has been one of determination and dynamism.
By centering this business on the values of health, kindness, accountability, inclusiveness, and community, we have been fortunate to build a staff and clientele of humans who impress us daily with their commitment and service to these values we share.

These seven years of serving as a "happy place" for so many, a sanctuary from the noise and demands of life, serving to support so many good humans in reconnecting with their own best power, strength, and abilities to do good and feel good in this crazy world- has been an honor. I stand strong today in our golden sanctuary of peace and joy, amidst a stellar and diverse staff of committed professionals and clients whose gratitude and kindness is the fuel that keeps our engine revved up and moving forward in evolution. Thank you so much for being part of it!
As we enter into our next spin 'round the giant glowing orb, we invite you to join us in celebrating all of this goodness and sharing it far and wide. We will be celebrating not only our anniversary, but our grand re-opening, as we are finally back to full schedule and (nearly) full staffing in all areas of the studio!

Throughout the next few weeks, we will be hosting several special
events and
workshops
,
which kicked off Sunday afternoon with the fabulous New Moon Meditation with Alec
;
benefit classes
;
special offers & promotions that will be announced weekly
;
a new interactive online community
;
a 21-Day Community Kindness Challenge
;
and a festive gathering on Saturday, February 25th to come together and hurrah!
As we move ahead, please cock-a-doodle-doo now and again- let us know how your are feeling about what we are doing right and what you'd like to see us doing differently.
With Health, Fitness, and Joy! (Cue the fireworks...)