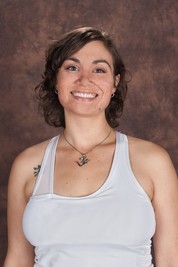 Happy Spring Maya,

It feels so good to be back at Maya. I am excited to teach and work with each of you. I wanted to share with you a little about what I have been up to in my time away. In addition to enjoying the newest member of my family I have been observing how everything has changed and continues to change within me and all around me. My practice has taken turn after turn as I round the bend into parenting. These changes are constant and can become overwhelming and I catch myself even starting to resent them or cling to them, and become less flexible.

Joy is constantly growing and reminding me of the Buddhist saying "This too shall pass". The story that goes with this saying, as I recall it, is that there once was a king that asked the wisest monks of his kingdom to create for him something that would make him happy when he was sad and sad when he was happy. The monks carved for the king a ring and inside of the ring they inscribed, "this too shall pass". This made the king very happy and simultaneously he realized that it also made him sad, as though the emotions were not separate, but reflections of each other.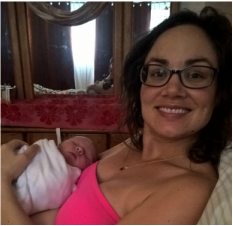 Nothing stays the same. This can be worth me celebrating or cause sadness due to my attachments and aversions. Patience has been the key to unlocking my frustrations and letting things unfold as they are meant to unfold without getting in my own way and spending unnecessary energy on aversions and attachments. It is the effort of my practice to be attentive to these changes and to bend into them with gratitude.

When I hear my little Joy crying I can observe my immediate natural reaction and I observe the entire reality of what is happening with in me as well as around me. When she is sleeping I miss holding her, when she is crying in my arms I wish that she would relax and go to sleep. I value the opportunity to practice finding the seed of silence or stillness that is resting between extremes for both her and myself. Neither emotions of sadness or happiness is better than the other, because they are each other, they define each other. As she grows up I hope that Joy will learn to identify these feelings as they pass, and that she coexists with them, free to flow between them.

The changes are constant and, while she may not see it in herself yet, I can see it and learn from it. I think this amazing rate of growth is also in my potential, but I get stuck due to my conditioning. I get stuck in rigid or confined ways of moving, thinking, and being that may not even serve in my best interest. These habits are what cause me to struggle and get frustrated. I appreciate that Joy is my reminder to be present with whatever is happening and that this effort, the power within me to be present, allows for the flexibility required to observe the richest experiences in life. Bending to life's ups and downs, I feel free to experience bliss and Joy.