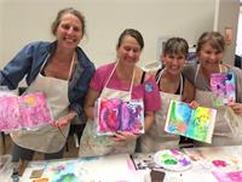 "Around here, however, we don't look backwards for very long. We keep moving forward, opening up new doors and doing new things, because we're curious...and curiosity keeps leading us down new paths."
― Walt Disney Company
Sometimes we really feel our creative spirit. Maybe it's when we sing along with a favorite song, or maybe it's when we prepare a long loved dish. Often, through these activities, we become lost in time, we stop worrying about the future or obsessing over the past, and we just be. Right there in that moment, we just are. As children, we play and create with wild abandon, the world is open to infinite possibility. But as we age, the realities of life tend to push our inner artist a little deeper down. We may feel intimidated by creativity, embarrassed to sing out loud, or unsure if the dish will taste the same. Wild abandon becomes a concept, rather than a way of living.
How can you open yourself to creativity and awaken your inner child? Try any of these ideas:
Ask more questions. When we ask questions, we're seeking answers. Many great ideas start with a simple query.

Pretend. Not just for youngsters, pretending to be or do something different opens your mind to new ideas and concepts.
Play. Really play. Get outside and toss a football, or make up a completely new game.
Embrace not knowing. Maybe you don't know where to begin, or know what you might like, or know if you'll be terrible at it. Imagine it anyway, be ok with the unknown, and allow time for the process.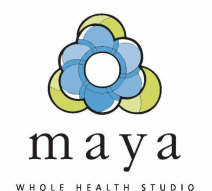 1322 Lake Washington Blvd. Suite 3 Renton, Wa. 98059 425.271.0200