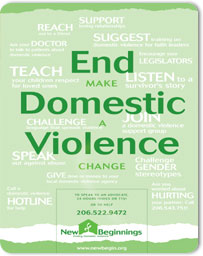 As we move into springtime at Maya, we celebrate new beginnings of many kinds. We enjoy the blossoms that we see emerging all around us and we let fresh air flow into spaces that have been closed off for winter. It seems fitting that our Community Benefit Partner for the month of March is New Beginnings, an organization that provides support for women and children seeking resources to protect their growth and allow them blossom and grow healthy, after experiencing the stifling isolation of domestic violence.

New Beginnings offers hope and support to people in danger from domestic violence and works to empower survivors. They provide education and awareness through schools and partner organizations, a 24-hour hotline, emergency shelter, transitional housing, and counseling/advocacy services for women to emerge successfully from violent relationships and lifestyles. They assist families in finding peaceful ways of interacting and moving beyond survival to success.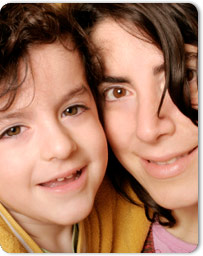 In support of the important work of New Beginnings, Maya Whole Health Studio is collecting financial and in-kind donations throughout the month of March. All proceeds from our by-donation benefit classes will go to New Beginnings. We are also collecting items to be provided to women and children in emergency shelter. Useful items include:
~Wheeled luggage
~New, packaged underwear (children, teens, women)
~New, unopened toiletries
~Clean, gently used pajamas
~white and/or lined paper and markers for art projects and letter-writing
~calling cards and stamps
~sealed snack bars and juice boxes
~diapers and pull-ups
Click here for a full wish list
And please join us on Tuesday, March 18th, 8:30AM for a benefit Fitness Fusion class, led by Yamar Washington.

Yamar offers a unique style of Fusion Fitness that incorporates elements of yoga with a vigorous physical training model, providing for a holistic mind-body-spirit practice. He has worked with clients from a wide range of backgrounds and fitness levels and enjoys helping everyone find the expression of each exercise that works for his/her body. "Whether somebody is preparing to participate in the Olympics, walk a 5k, or just trying to get the blood flowing again after being inactive for a long time, the connection between mind-body-spirit is the most important aspect of personal health and performance. I strive for all of my clients to move beyond mental limitations and feel freedom in the practice of fitness."

The class is offered by donation only, and all proceeds benefit New Beginnings.