May I practice loving kindness towards myself today and always::
Connecting with Kristen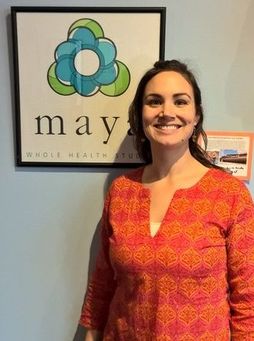 Where has fighting with myself ever gotten me? For years I was angry with myself for being myself. I was too loud, too pushy, too smart, too tall, too fat, and not loud enough, not pushy enough, not smart enough. A war that I've been waging on myself for years without victory.

What turned me onto yoga was this fight. I felt like if I could become a yoga warrior then I would always win, right? A yoga warrior would have everything I lacked and be strong enough to overcome everything I didn't want to be. I started looking for teachers to help me become this yoga warrior. I was always trying to be more, without ever feeling like I was enough.

I met many teachers who could show me the right practice for defeating the self. I did lots and lots of asana that made me feel like I was gaining traction and getting somewhere on my journey to becoming a warrior. I felt like if I could conquer the poses, then I could conquer myself. But I was never good enough; there was always more asana, always a greater challenge, a better student, a better teacher. How would I finally find victory?

Eventually I met my teacher who inspired me to slow down and breathe. I asked myself how would I become a yoga warrior by just breathing, how could breathing make me powerful enough? I was struggling so hard with the constant effort to be a victorious warrior, I was exhausted and the list of imperfections I saw in myself kept growing longer and longer. With guidance and help I slowed way down in my asana practice and started meditating more.

After years of just breathing, only now have I started to get a glimmer of my softer side. A world within where there is no competition, nothing known, a constant newness, a beginning, a free space. Where I am not held to any standards or judged. Finally a space where I feel like "I am enough." I can stop running, stop fighting with myself, and instead be myself; loving life again.

I ask myself: How do I stay here forever? I hear LOVE. All the fight in me transforms into love. I practice love. We're all alone on the inside, just fighting with ourselves. Make it a peaceful place and love yourself. I still get angry with all my imperfections and the imperfections others reflect back to me. Now, when that happens I remember my intention:

"May I practice loving kindness towards myself today and always."

When I do the exact opposite of being angry with myself I feel more love and there is no loss, no victory, just hope.

---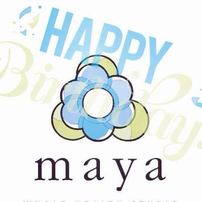 Please join us for a celebration of 7 years of Maya in Renton and of one of the foundational values of Maya Whole Health Studio- KINDNESS.

There will be treats, of course...snacks and beverages and birthday cupcakes galore...and plenty of opportunity for hamming it up at the photo station. In addition, we will be honoring all who participated in our 21-Day Kindness Challenge, and be drawing raffle tickets for a bevy of excellent prizes.

3-Day Specials this year include a returning client only discount of 20% off any single purchase between Friday, 2/24 and Sunday, 2/26. Plus, introductory specials on classes, massage, and acupuncture.

Don't miss out on the deals, fun and festivities! Yummy treats, funny hats, joyous celebration! See you there.