Shannon Aldrich Payne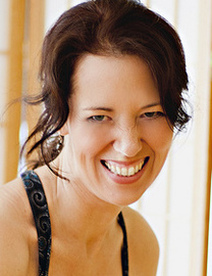 Owner | General Manager

"As each of us finds greater love for ourselves - all the strengths and uniqueness of our body, mind, spirit - we learn to share this gift in all we do each day."

Shannon is the primary force behind Maya Whole Health Studio opening in Renton in January of 2010 and continuing as a thriving enterprise 6 years later. After experiencing significant benefits from her visits to Maya in Fremont, Shannon lobbied to have this grounded integrative health experience available in her own neighborhood. When the only option to make that happen was to become the owner and manager, Shannon left her career in human services delivery systems to dedicate her time and energy to building and promoting Maya. She is a tireless advocate for health care that is based in time-tested knowledge, reasoned scientific observation, and individual empowerment, as well as being a firm believer in the intrinsic resilience of the human organism. Shannon lives her love into Maya every day, with passion and faith in the purpose and people- staff and clients- that make it what it is.

---