FEBRUARY COMMUNITY BENEFIT PARTNER:
---
LIONHARDT

Benefit Class:
Saturday February 20
5:00-6:15pm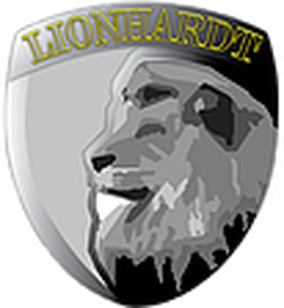 We are a not-for-profit organization established in honor of a fallen firefighter, our brother Donovan Eckhardt. When a persistent and unapologetic cancer took hold of Donovan, he gave commission to a close group of friends to carry forward his legacy and demonstrate the benevolence of his character to those families that would face similar challenges. The premise of this charge was simple; to get help to where it is needed, quickly and without hazard. This challenge gave rise to Lionhardt and lives in the hearts of all those who have volunteered, donated and educated on its behalf. A management group populated entirely by volunteers provides the effective and efficient platform woven into the organization's charter. This guiding principle, coupled with our recognition as a not-for-profit charity allows this mechanism to move financial support to families quickly to meet their immediate needs. Today, the Lionhardt family drives the flag forward and has taken its stand in the face of critical illnesses, shoulder-to-shoulder with those who face them.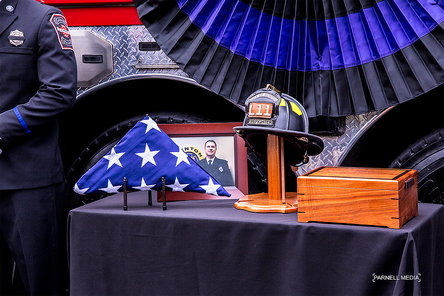 Donovan Eckhardt was born in Silver Spring, Maryland in 1978 and learned the true meaning of family at an early age. After living for a time in Virginia, Michigan, and North Carolina, he and his parents and younger brother Gannon ended up in Mission Viejo, California. His parents cultivated the values of strength and appreciation in their sons, which were heightened when Mr. Eckhardt became critically ill during Donovan's early teens.

Donovan was no stranger to cancer and illness. His father was diagnosed with leukemia at the age of 39. After a bone marrow transplant, Mr. Eckhardt was plagued for the next 18 years with the debilitating effects of Graft vs. Host Disease. While this was a devastating blow to the family, they used strength and solidarity to live each day to its fullest and recognize the power of togetherness and love.

Donovan has always been referred to by his parents as the rock in their family. After graduating high school, he spent his years up and down the west coast, building on his love of the outdoors, and becoming the compassionate man many of knew and loved. He began his fire career in Southern California and had been with Renton Fire Department since 2008. In 2010, he married his beautiful wife Jamie and together they brought two beautiful children into the world, son William and daughter Katherine.

Over the years, Donovan earned many accolades for his work in the fire service. He was always a strong supporter in the fight against cancer and participated many times in the Scott Firefighter Stair Climb in honor of his father. Always most recognized for his pure heart, willingness to help those in need, and to put others first. Tall and broad shouldered, he was truly a gentle giant and set the standard as a "Fireman's Firefighter." But he was also a loving husband, father, and friend. Donovan was diagnosed with cancer himself in 2013. Throughout his battle with cancer, regardless of any discomfort he felt, and in spite of the unrelenting treatments, Donovan always remained strong and selfless, devoted to his values and those he loves.

Donovan's brother Gannon is currently a firefighter in Southern California where their mother also resides. After his passing, Donovan said in his father's eulogy, "Gannon and I were fortunate enough to learn at a young age what it can take a lifetime of wisdom and credit card debt to obtain: the value of simplicity. We learned to laugh hard, to love with our whole heart, and live honorably."

Donovan did just that.


---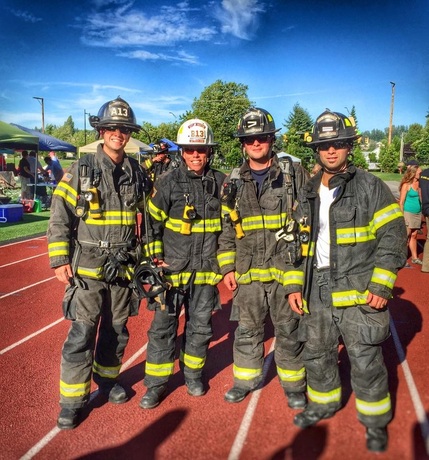 Donate at the studio throughout
the month of February

Benefit Yoga Classes

Saturday February 20
5:00 pm




Donate directly through

Lionhardt

DONATE
---
Other Maya Community Benefit Partners Include: