Gimena Mazzetti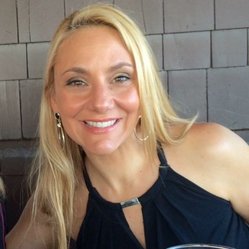 Power Vinyasa Yoga
"Yoga is and should be for everybody. If you can breath, you can do yoga!"
Gimena was born in Buenos Aires, Argentina but has lived in the Greater Seattle area since 2003. She is married and is the proud mom of two beautiful girls and a dog. Gimena is passionate about healthy living and nutrition. She believes that human bodies were made to move, and that is what she does all the time! She is an enthusiastic yogini, gymnast, skier, paddle boarder and hiker.
Gimena discovered yoga after having her second baby and she truly believes in the physical and spiritual benefits of a consistent yoga practice. In 2014 she had a skiing accident and needed reconstructive knee surgery; a daily and consistent yoga practice was a critical factor in her complete rehabilitation. Gimena is a CPA but decided to retire from a successful corporate finance career to pursue her passion and true dharma in life: to be a yoga teacher. She feels honored and privileged to guide other people to experience the benefits of this amazing ancient discipline, achieve their fitness goals and ultimately, live a more peaceful and soulful life.
Gimena's mission as a yoga teacher is to share yoga with the world! She loves to teach hatha yoga, power vinyasa and Yin Yoga. She believes that everybody, regardless of age, physical abilities and body type can find immense inner peace, health and fitness in a consistent yoga practice. She likes to make her students feel welcome and safe on their mat and have fun while in class. She designs yoga classes that incorporate the ancient philosophical and spiritual elements of yoga, a lot of Argentinian music as well as a space for meditation. She loves to see the world upside down so she creates sequences that incorporate arm balances and yoga poses that provide an opportunity for her students to test their athletic capabilities, always making sure to provide modifications to accommodate to all fitness levels and abilities. You can visit her website
www.amazing-yoga.com
to learn more about Gimena and her passion for yoga.
---