Doug Payne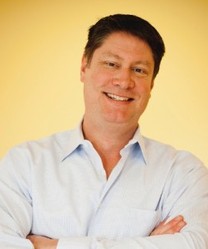 Owner | Finance Manager

Doug Payne grew up near Dayton, Ohio in the small town of Oakwood where large frame houses, front porches, and big yards were the scenery of his childhood. Midwest pleasures like fireflies, Marion's pizza, and Old Milwaukee beer pepper Doug's memories of the place he called home for 18 years before other adventures called him away.

Doug is no stranger to finding what you seek, as in youthful days when he drove from Ohio to Vail, Colorado where he'd heard the skiing was the best around. With no home, no job, and no one he knew, Doug lived in a parking garage for a few days while he searched for all of the above and more. And find it, or maybe more accurately, create it he did.

Eventually Doug landed in Seattle, where unique scenery, diversity of people, and tons of options for good food won his heart. As did his wife, fellow Maya owner Shannon Aldrich Payne, who has been his best friend for half his lifetime. They share their home with two teenaged children and their adorable rescue, Wiley. Maya Whole Health is Doug's second home, where he finds gratitude in happy customers and staff. "The place has such a great energy, it makes me happy to have been a part of building it".

Doug keeps new adventures on the horizon, and these days, though he may find himself as distractible as he was as a teenager, wouldn't mind the time to learn to play guitar really well. And once he accomplishes that? Odds are good he'll soon be singing along.
---