Group Class Descriptions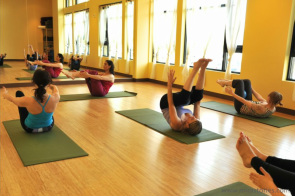 Ashtanga Yoga Flow:: Ashta (eight) and unga (limb) is defined as total health and well-being. Practice begins with sun salutations to warm body and soul. Progress to standing and seated asana (postures) that challenge, invigorate, and align. This energetic series allows each student to progress at their own pace while fluctuating between challenge and rest. Finish with deep relaxation to complete the journey.

Creative Flow Yoga:: This non traditional vinyasa style flow yoga class will move you dynamically with your breath while playfully and powerfully exploring your edges. Find a balance of effort and ease as the poses stretch you out and invigorate you and the flowing transitions between poses keep you light and at ease. Bridging breath and movement you break up tension and holding patterns teaching you how to surrender to the flow of a constantly changing universe around you and within you. Liberate yourself from the stagnancy of the work week and enjoy the freedom of the flow

Fusion Fitness:: A medium paced, low impact, full body workout focusing on core strength and balance drawing from the disciplines of Yoga, Pilates and Dance (Barre style—without the Barre). This hybrid class will emphasize various exercises (using light weights, resistance bands, stability balls and body weight) to help develop more strength and flexibility while creating more ease and confidence both on and off the mat.

---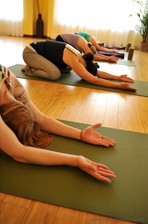 Gentle Core Yoga for Seniors and Others:: Core Yoga is about getting into some deep belly work. This practice aims get us in touch with the long lost places in our bodies like the Pelvic Floor, Transversus Abdominis, multifidi, and Obliques, while teaching us how support a healthy spine and healthy organs with focused strengthening of those muscles balanced with flexibility. We will learn yogic core work which softens the belly to relax the organs, twists, as well as deep core strengthening. As you progress and strengthen you may find that it becomes less about the six pack and more about massaging and engaging the belly in this intelligent and balanced approach.

Kundalini Yoga Power-up:: With Power Up Tuesdays come ready to power up your soul, mind, and body with a dynamic set of movement and breath utilizing the "Awakening to Your Ten Bodies" Kriya and the balancing and energizing Laya Yoga Meditation. Kundalini Yoga, also called "The Yoga of Awareness", combines contemporary and ancient practices of movement, breath, meditation, mantra, and more. All levels are welcome, but some experience with yoga is recommended.

Kundalini Yoga Bliss Out:: Kundalini Yoga, also called "The Yoga of Awareness", combines contemporary and ancient practices of movement, breath, meditation, mantra, and more. In Bliss Out Fridays we will explore the subtleness of our sensitivity with a gentle workout followed by in depth relaxation and healing meditations.

Open Studio:: Open Studio is an opportunity for our Maya community to enjoy our peaceful space and all of the props and resources for personal practice, arriving and leaving whenever they like during the timeframe available. You can choose to use this time however you like, practice yoga, meditation, or maybe all you want is a peaceful place for some savasana, free of distractions. You can use any class package to enter the open studio. Attendance will be limited to 6 at a time, to provide plenty of space for everyone. The Open Studio time is intended to foster creativity and encourage experimentation in an atmosphere of enlightened exchange, mindful practice, encouragement, and freedom of expression. Students can work together or individually in this space, though when practicing together are requested to keep voices quiet and be mindful not to interrupt practice of others. On occasion, Maya instructors will stop in, as indicated on schedule, to assist.
---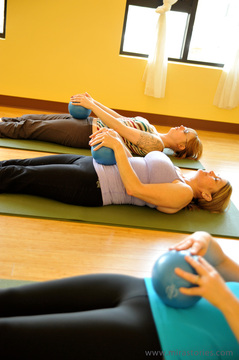 Pilates Mat:: Pilates is a method of body conditioning that will profoundly change the shape of your body. Pilates mat work focuses on using core muscles to strengthen the abdominals and back, enabling uniform whole-body development. Pilates safely and effectively delivers optimal strength, flexibility, endurance, and posture without adding bulk or stress to your joints. We teach a contemporary approach that focuses on restoring the natural curves to your spine while rebalancing the muscles around the joints. or the equivalent first. Students are encouraged to work at their level of ability. For this challenging mat class it is highly recommended that you have taken several mat pilates classes or that you complete our Pilates Essentials series.

Pilates Mat for Seniors and Others:: Pilates is a method of body conditioning that will profoundly change the way you walk, sit, stand, breath, and think about your spine. The mat work you will explore effectively delivers optimal abdominal strength, spinal flexibility, and whole body endurance training without adding stress to your spine and joints. Kristen teaches a contemporary approach that focuses on restoring the body, reducing pain, and strengthening muscles around degenerated joints to provide balance and confidence for everyday activities. She will offer functional exercises targeted at developing a positive experience for each individual. Students are encouraged to work at their level of ability. This class is open to even individuals with limited mobility who are generally comfortable getting up and down off the floor. Beginners welcome.

---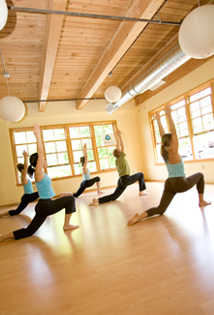 Pilates Mat for Strength and Balance:: This Pilates mat class offers the experienced Pilates student an opportunity to be challenged a little further. Using the Pilates method of conditioning and Yoga awareness to achieve effective alignment and stability in the spine, this Pilates mat strength and balance class keeps the focus to the core, while adding weights and exploring more standing exercises that will challenge balance. We safely and effectively deliver optimal strength training, practice flexibility, endurance, and posture without adding impact or stress to your joints. We teach a contemporary approach that focuses on restoring the natural curves to your spine while rebalancing the muscles around the joints. Get ready to have fun falling and learning about the experience of being centered.

Power Yoga Basics for Runners and Athletes:: If you are serious about running, cycling, or some other sport, this is the opportunity to find yoga poses that address your body's needs, which means that you can enjoy your primary sport for a longer period of time with a much lower risk of injury. In our your yoga practice you will learn to enhance your alignment, flexibility, concentration, as well as your breathing.

---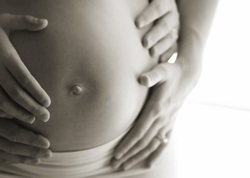 Prenatal/Postnatal Yoga:: This practice of both strength building poses and tension relieving posesis a wonderful way of helping the body nurture and prepare to birth your baby and then to rejuvenate during the early weeks of baby's life. Breath work, mindfulness, and a sense of community all support the wonderful and challenging time prior to childbirth. The class is suitable for all, from a beginner learning to better work with her body, to a more experienced practitioner experiencing a new and ever changing body everyday.
---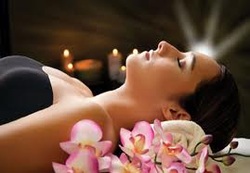 Restorative Hatha Yoga:: Based on the Hatha Yoga tradition, this Restorative class uses postures (asanas) and stretches in combination with the breath to develop strength, flexibility and relaxation to restore connection to the innate energy and power of the body to heal and sustain health. Beginning with the breath to help center ourselves, we will continue warming the body using gentle movements to increase circulation and reactivate dormant energy. A variety of props including bolsters, blocks, and belts are available to assist us in creating postures that we will hold long enough to ensure the benefits settle into the body. All levels of experience are welcome!

Yin Yoga:: Yin Yoga is a practice of cooling, grounding, and strengthening the body. This provides a wonderful opportunity to open up locked down areas in the body and release heat from the body that can create inflammation and anxiety. You will tone muscles and heal connective tissues with the gentle and pleasurable asanas of Yin Yoga.

Restorative Viniyoga:: Viniyoga provides a means of deepening self awareness- body and mind- to reach self transformation through asana movement. In order to actualize each our own potential, we work towards an understanding of the effects of various postures in relation to our individual structural needs and capabilities so that we can adapt our own everyday movement. Together we will move, observe, learn, and achieve what is in harmony with our bodies natural order and integrity. Great for runners, cyclists, rowers, looking to restore and prepare for repetitive athletic activities, as well as for those with mobility limitations due to injury, disease, or age. These sessions provide gentle and effective strengthening of the core, as well as opening of joints and spaces in the body, increase in flexibility, and movement of synovial fluids into joints and tissues that have become locked down through everyday living, injury, or repetitive stress. The specific sequences are designed to create calm and focus in body and spirit in the tradition of Viniyoga.

---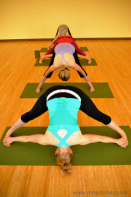 Roll-It Out Pilates:: Combining Pilates core strengthening and deep tissue self-massage, this class is perfect for relieving stiffness and awakening spinal mobility. We will be using full sized foam rollers, mini basketballs, tennis balls, and more to challenge the core and care for the muscles of the back, hips, neck and shoulders. Simple exercises that utilize your own body weight and core strength with a cylindrical foam roller or mini basketball allow you to perform a self-massage or myofascial release, break up trigger points, soothe tight fascia, and stimulate blood flow and circulation to the soft tissues. Using this rollering technique to solicit strength as well as flexibility creates an experience you don't want to miss. Join us for this challenging and stimulating experience for the tissues of your body.


Vinyasa Flow Yoga:: In Vinyasa Flow Yoga we will be moving dynamically with our breath, powerfully stretching our bodies and our edges to find a playful balance of poses and transitions between poses. Modifications and Level options offered. This class is offers a fluid experience of body movement the builds bone, releases facial tissue tightness, and improves overall circulation and mobility. This class is open to all levels, but general fitness and mobility is recommended.

Vigorous prAta Yoga Flow:: PrAta yoga is an alignment based, heart infused style of hatha yoga. This Vigorous Flow class offers students an opportunity to deepen their practice by strengthening basic asanas, gaining confidence in inversions, arm balances, and backbends. It is appropriate for students who practice yoga regularly.
---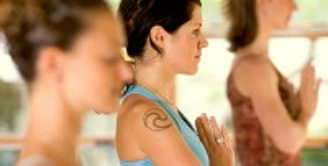 Yoga Nidra Movement & Meditation:: Yoga is designed as a preparation for meditation; liberation of body, mind and spirit. I invite you to slow down at the end of your work week with this gentle practice of both yoga postures and guided meditation. Together we will move, observe, learn, and arrive in harmony with all that is. This awakening experience provides a great transition from the busy work week to a tension free weekend. Whether you think too much or not enough, whether you work too much or not enough, or sleep too much or too little, you accumulate tension. Knowing how to free yourself from tension offers freedom from many of life's problems. The practice of yoga nidra is the scientific method of removing these tensions. Through the practice of yoga nidra, we are not only relaxing, but restructuring and reforming our whole personality from within. Through these practices of observation, we begin to burn away old habits and tendencies of the mind in order to be born anew. To create a more peaceful world, we must first learn how to turn our attention inward, to relax and harmonize our own body and mind. No experience required.

Yoga Strength for Seniors and Others:: Wake up your body with this gentle practice designed to be open to everyone. Breathe, be present, and enjoy movement available to all ages, all abilities, no flexibility required. Using chairs and additional tools to help minimize stress to the joints, we will incorporate light weights and resistance bands with gentle stretching and strengthening exercises, building stability and confidence. Students will be offered a peaceful approach to maintaining a healthy and happy body throughout a life time in a non-competitive supportive environment. This specially designed class will leave you feel lighter and more in tune with your truth.
---