Cara Knolles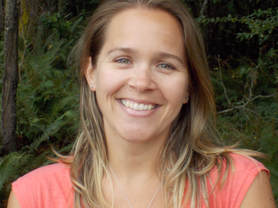 Massage | LMP
Reflexology | Aromatherapy
Cara received her massage therapist license in April of 2006 after graduation from Brian Utting School of Massage in Seattle, Wa. She has nearly 10 years experience working in the spa industry, chiropractic setting and private practice. Cara believes that true healing takes place with a holistic approach and greater self awareness. The main focus of her practice is to minimize pain and discomfort while promoting the body's own natural healing ability. Cara utilizes an intuitive, holistic approach, and has a passion for aiding the body in its innate ability to be in balance. She combines her therapeutic massage skills with an acute awareness of the body's need to relieve muscle tension and technique is tailored to each session.

Cara grew up in Renton Highlands and spent a time living in Rochester, New York before heading back home to Washington. She considers new experiences a ripe chance to grow her soul and solidify her connection to her family of six. Marries with four children, two boys and two girls, her family inspires her to be better, do better, and teaches her own light to shine even brighter.

Cara's energy, her favorite word, propels her to keep learning, keep growing, keep experiencing life's beauty. She may enjoy a documentary, or the latest Hay House publication, always seeking inspiration and awakening. You'll never catch her without her chapstick or essential oils, even when she's in a PTA meeting.

Having a self-described tough outer shell, Cara shares her compassionate soft center with consideration and trust. For Cara, lasting truths are the stuff of life, and create the foundation for home, a place "safe, warm, and full of love." She identifies with her younger self in the beliefs that though self doubt may creep in, striving to heed her inner voice is when amazing things happen.
​
---