Brittany Both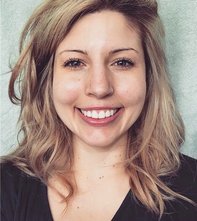 Massage | LMP
Triggerpoint | Myofasia Release | Deep Tissue
In 2009 Brittany graduated with a Bachelor's degree in Fine Arts, with a focus in Printmaking and Painting from Cornish College of the Arts. Her creative and passionate mindset soon led her to another aspect of art through massage. She received her massage certification at Alexandar School of Natural Therapeutics in Western Washington, February 2014. Here she has continued to practice and mold her style of massage as a fusion of triggerpoint, myofasia release, Swedish, and deep tissue.
Within her past few years of practice, Brittany's passion for providing massage made her focus eclectic, which gave her the ability to serve a variety of clientele. Working with people through the full recovery process of an injury is her forte, ranging from repetitive use, to body mechanics and auto accidents. Having a multitude of experiences has led to significant breakthroughs in the healing process. Pulling from her toolbox of skills, she is able to assist in the repair of mind and body, while attempting to enlighten individuals and spread awareness to the connection of the heart and mind. Another specialty of Brittany's is prenatal and wellness massage. She enjoys the beauty and challenge of tailoring a session to explore a client's needs and development. Transforming someone's health and spirit in a positive respect can be very rewarding.
Away from the office, you'll likely find Brittany gallivanting through the woods with her fiancé Kevin, and their sidekick puppy, Neko. Otherwise, she could be jamming on her paints with her boisterous kitty, Sassy, or exploring the beaches of the Puget Sound.


---