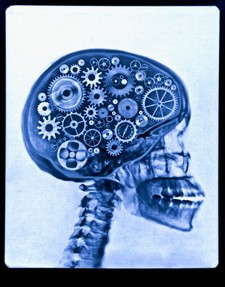 As we move into Day 4 of Practice in Presence, Maya Program Manager and Instructor, Kristen Swanzy-O'Connor offers some insight into one of the greatest challenges that many are facing.

One of the defining premises of Yoga is to keep your mind and body present, truly in the moment. Yet, even as an instructor, particularly in the beginning of class, my mind is usually off in la la land: "I love her shirt. There's so much cat hair on my shirt. I need to buy cat food. Oh, and avocados. Mmmm, guacamole sounds so good!"

I have realized over time that intentions induce focus. When practiced mindfully, they act as filters. They help to keep my mind from wandering and keep my spirit fulfilled by what matters most. My intentions serve to keep me centered and at peace with the moment. There are certain things in life that we all become accustomed to "listening to"- or checking in with regularly - in order to keep us on track. Clocks and speedometers, for example.

It's somewhat easier during a yoga class to focus on intention, since we are trained to seek peace and clarity of mind, than it is to recall intentions throughout the day. I've found that in order to be a good listener, when it comes to the inner voice of intention, I need to bring that training out of the studio and into everyday life. I don't know about you, but I've found these three things help unclutter my mind to provide space and clarity for intention.

1. Gratitude: There's a Sufi saying, "Gratitude cleanses stories, allowing us to move forward clean." Even in stressful or impossibly tough times, every moment, every day provides opportunities for thankfulness. I take a few breaths each day to focus simply on what I can be thankful for in the moment- water to drink, air to breathe, the beauty of the frost on the leaves, the unique experiences and loves of my life . And then I try to find gratitude for one thing that does not feel like a gift. When I can find gratitude for something that has been painful or difficult in my life, I feel powerful and clean, which leads to the next concept.

2. Forgiveness: Let's face it, none of us are perfect. We've hurt people and people have hurt us. It's not always intentional and unfortunately, sometimes an apology just won't be enough. Either way, we need to let go of hard feelings and accept that mistakes can be made, even by the people who love us most.

3. Guidance: In today's modern society, we're taught to be fiercely independent and individualistic but as a result, we learn that needing help, even asking for help, is a weakness. The truth is, we need help to stay connected and keep us strong. I know it can be hard to ask for help but you know what? You'd be surprised at the love and support that's out there, just waiting for you.